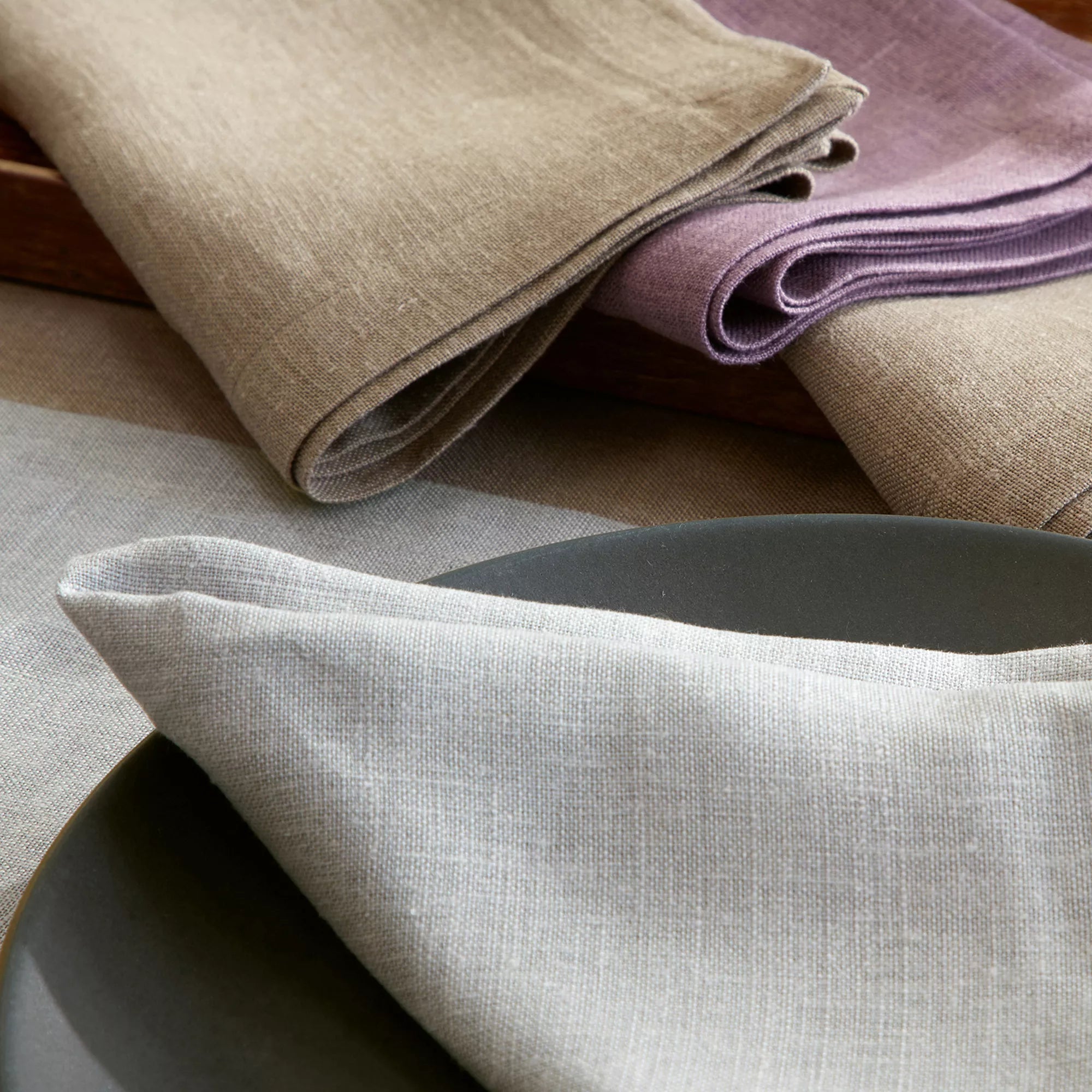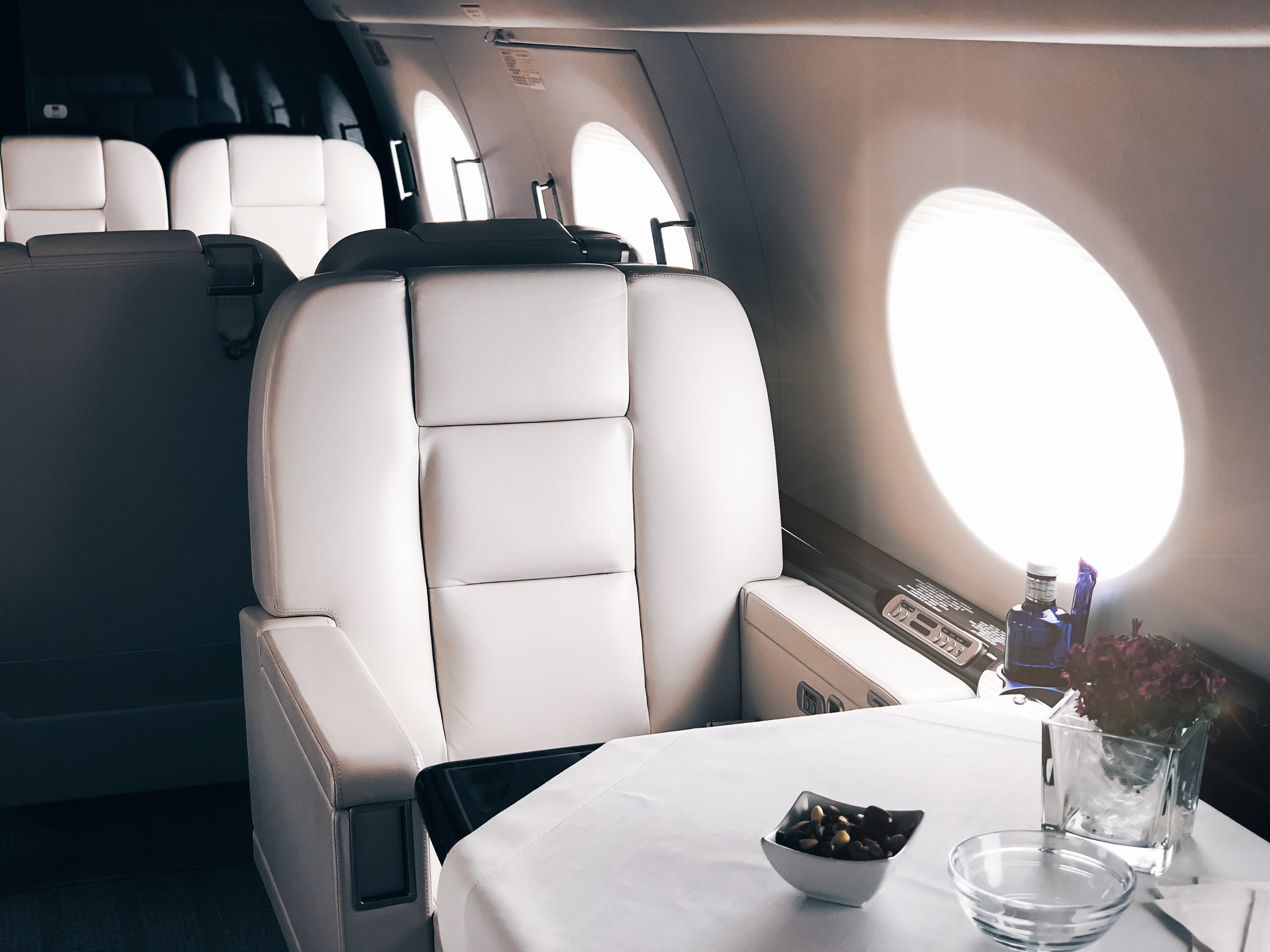 Private Aircraft Dine
The combination of custom tablecloths, placemats and napkins, along with the option for embroidery, monogramming with a logo, and tail number, creates a truly exclusive and refined dining experience in a private aircraft. These customized linens add a touch of elegance and sophistication to the dining area, elevating the overall ambiance and reflecting the owner's unique style or brand identity.
Matouk
Napkins, Placemats + Tablecloths
The Chamant dinner napkins have a natural and luxurious feel of linen, enhanced with the strength and resilience of polyester. Their 12" x 12" size makes them practical for various dining settings, and they are suitable for both casual and formal occasions, making them an excellent choice for any dining table. Available in sets of four.
The scale of this tablecloth is perfectly tailored to fit the size and shape of private aircraft tables, ensuring a seamless fit. The blend of polyester and linen adds durability, making the tablecloth resistant to wrinkles, stains, and fading, ensuring it maintains its pristine look even after repeated use. One of the standout features of this custom tablecloth is its customization options. It can be tailored to match the unique style and preferences of the aircraft owner or operator.
PD Linens
Napkins, Placemats + Tablecloths
Our PD 100% linen dinner napkins measuring 20" square and luncheon napkins measuring 10" square offer elegance and versatility for formal or informal dining occasions. The option for monogramming, embroidering, logo, or tail number adds a personalized touch, making these napkins truly unique and special, and a perfect addition to any dining setting. Available in sets of four.
Our PD custom-made, 100% linen tablecloth and placemats are designed to fit an aircraft table and are a premium addition to any private aircraft interior. With its natural luster, softness, and durability, it exudes elegance and sophistication. The custom-fit design and options for customization make them unique and personalized pieces, perfect for elevating the dining experience in a private aircraft.
PD Linens
Leather Placemats + Coasters
Leather placemats and coasters are functional, stylish, and durable accessories that add a touch of luxury and sophistication to any dining table or surface. They are available in different shapes, and sizes, and are suitable for various occasions, making them a popular choice for those who appreciate the beauty and versatility of leather in their aircraft interior.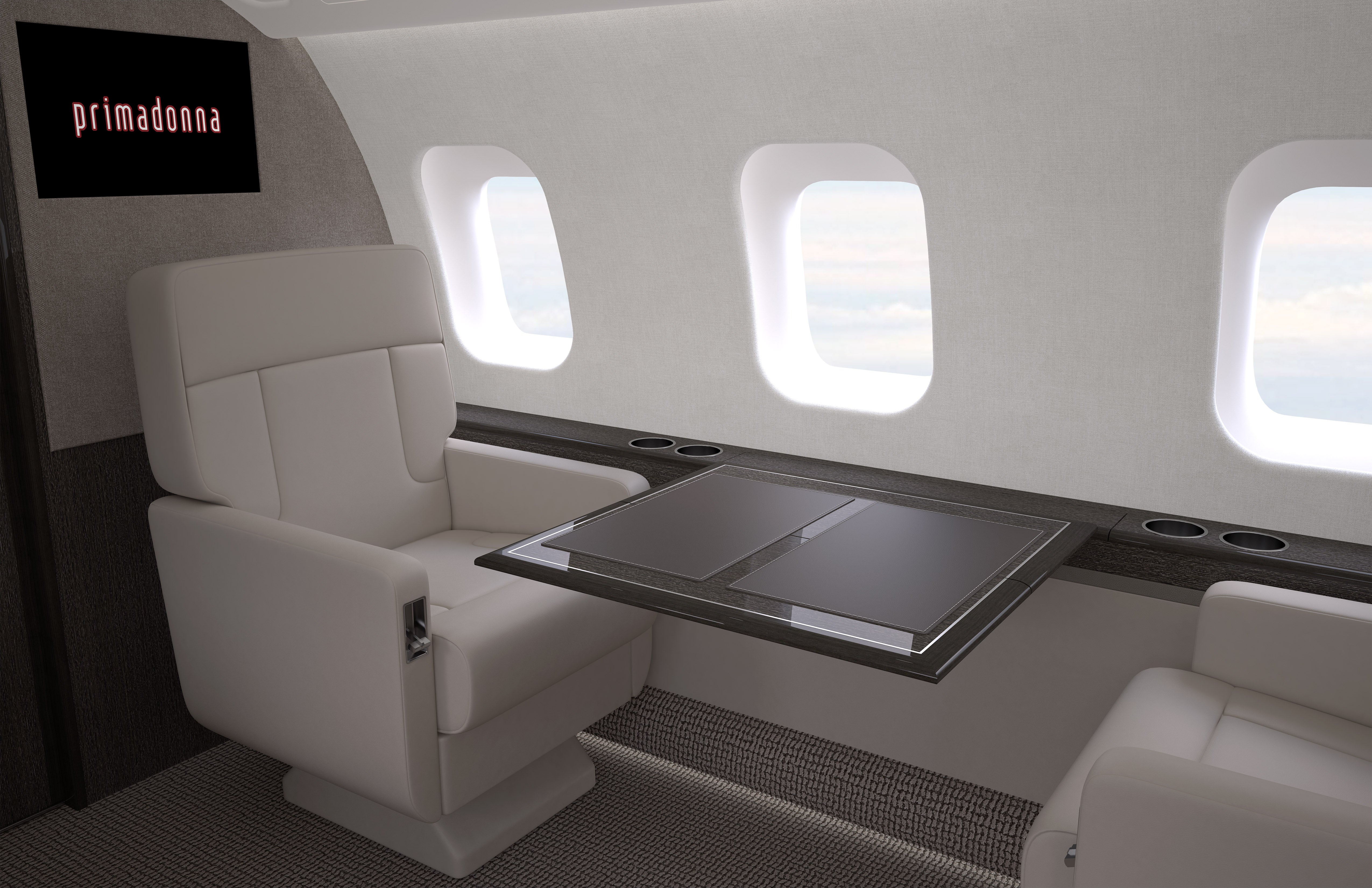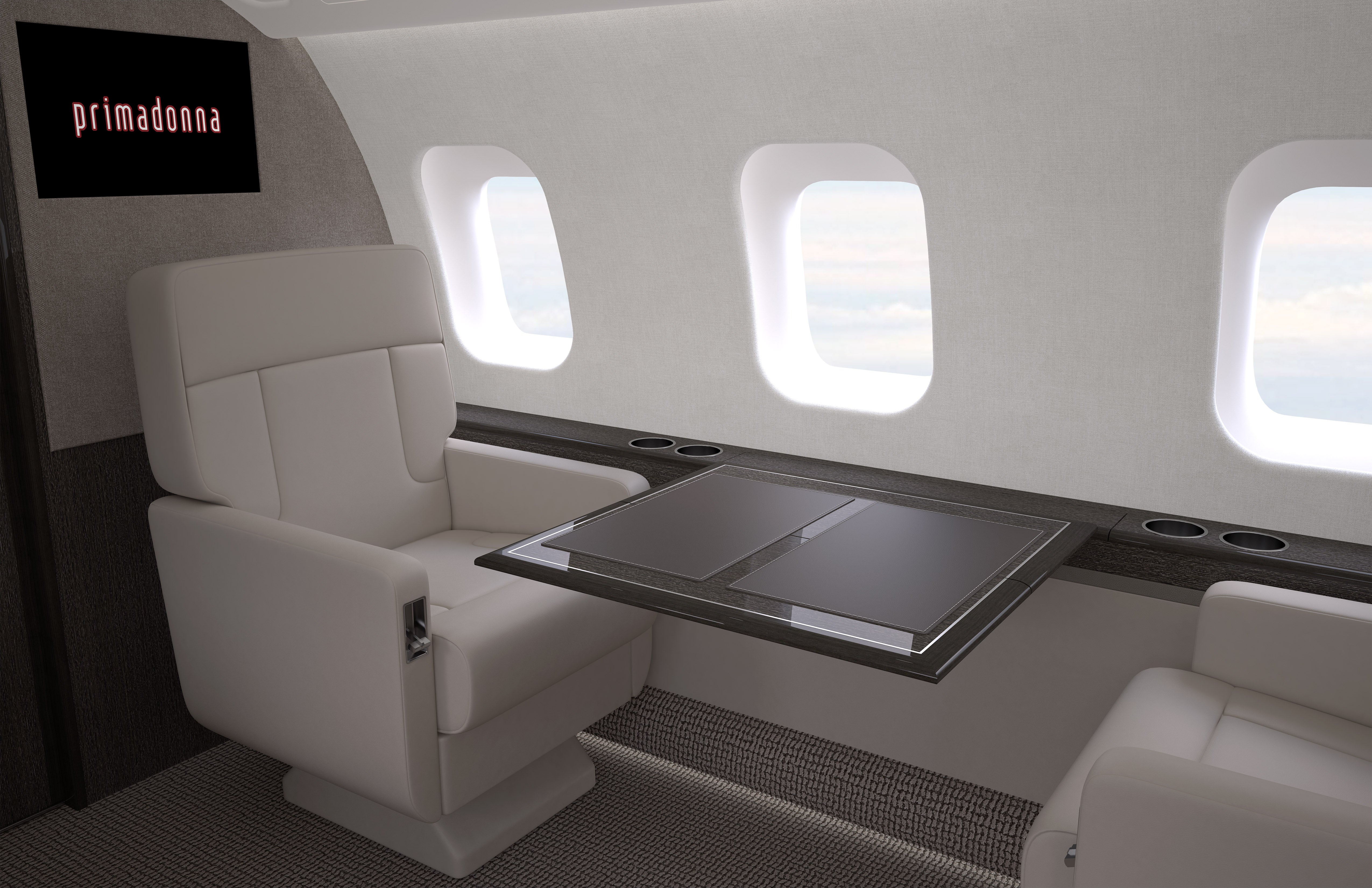 PD Linens
Leather Tablemats
Our customized leather mats for credenzas and tables in private aircraft are functional, stylish, and low-maintenance accessories that offer both protection and aesthetic enhancement. They are made from high-quality leather, are easy to clean, and can be customized to suit individual preferences, making them a practical and luxurious choice for private aircraft interiors.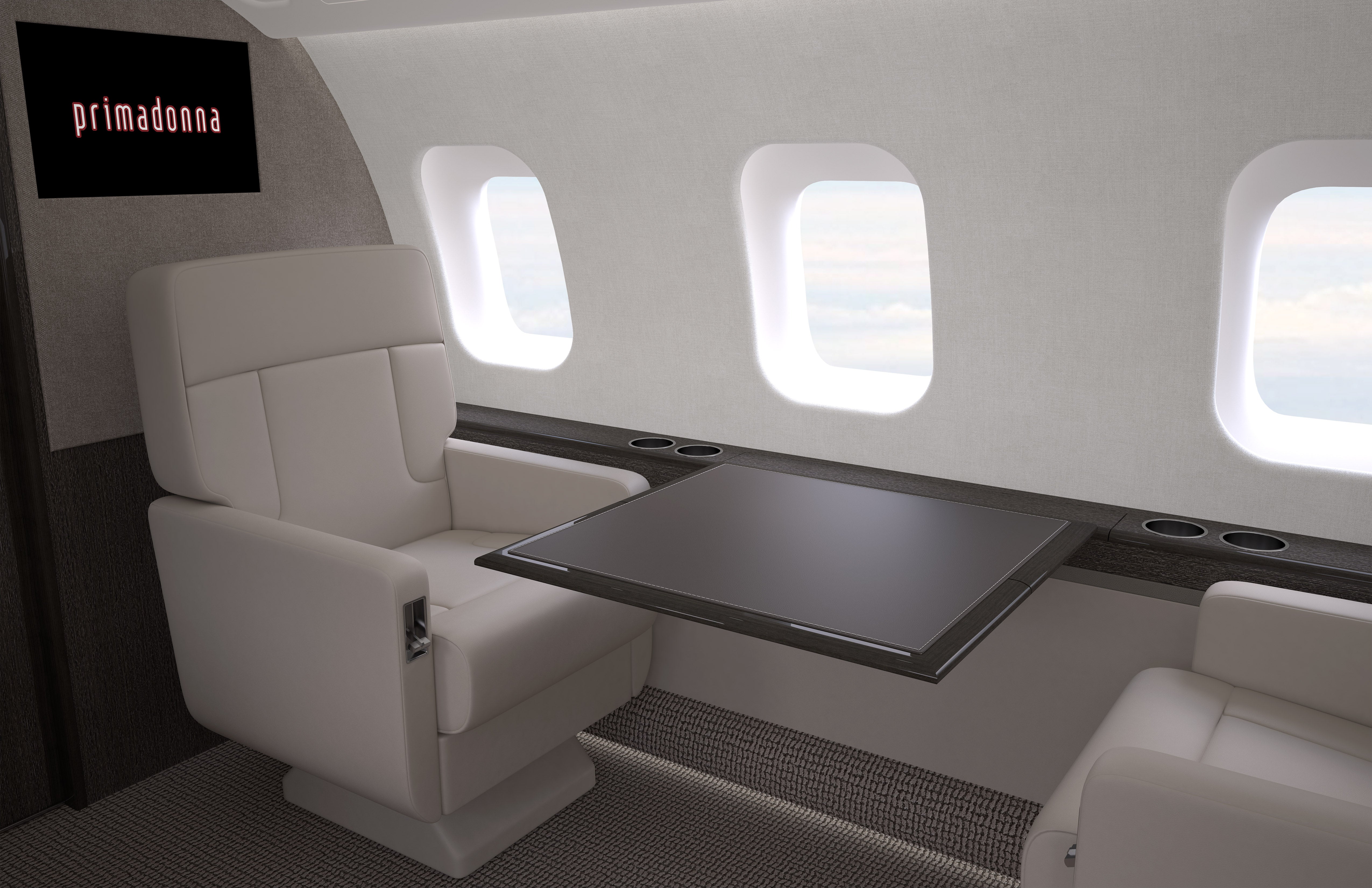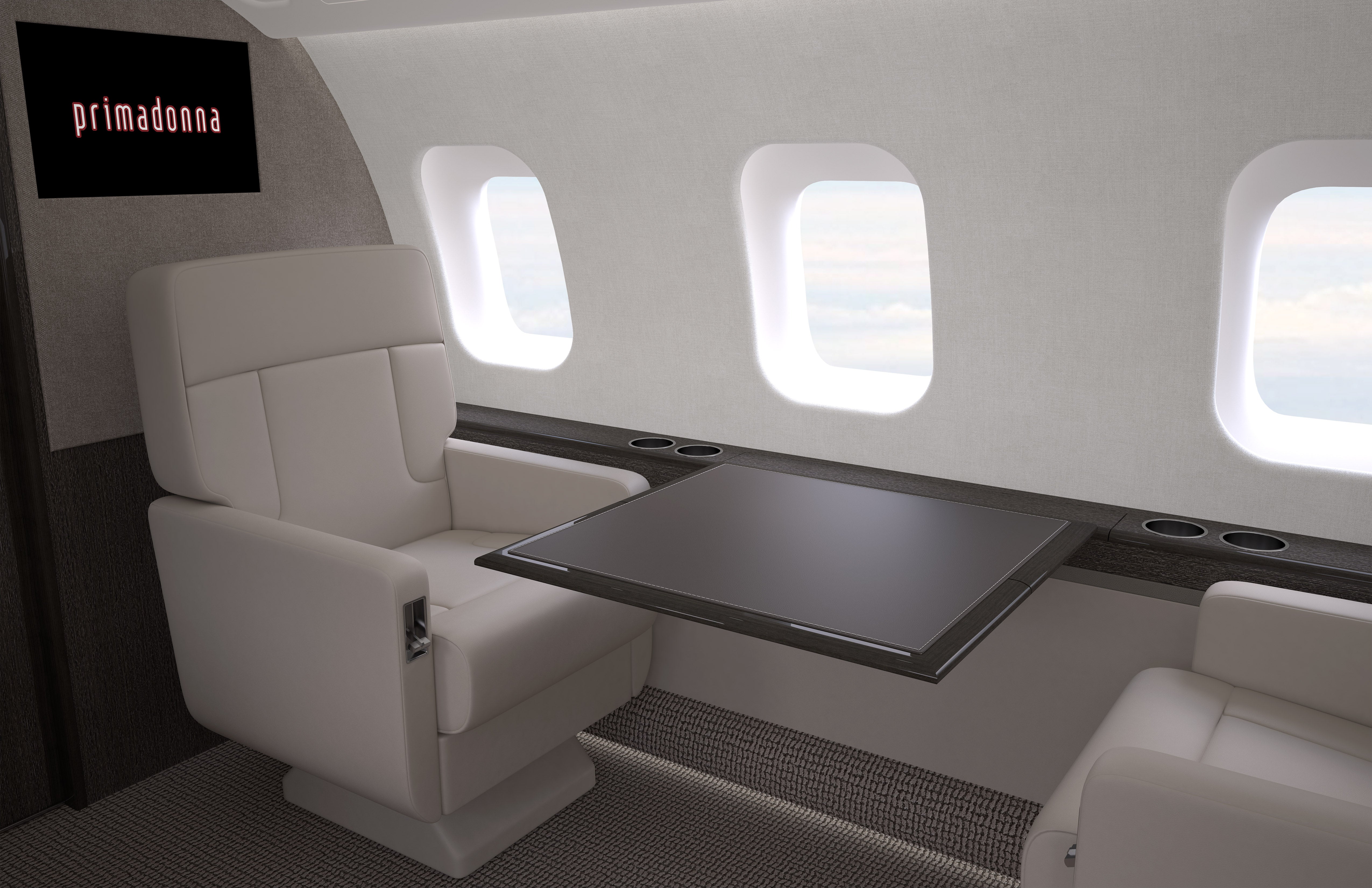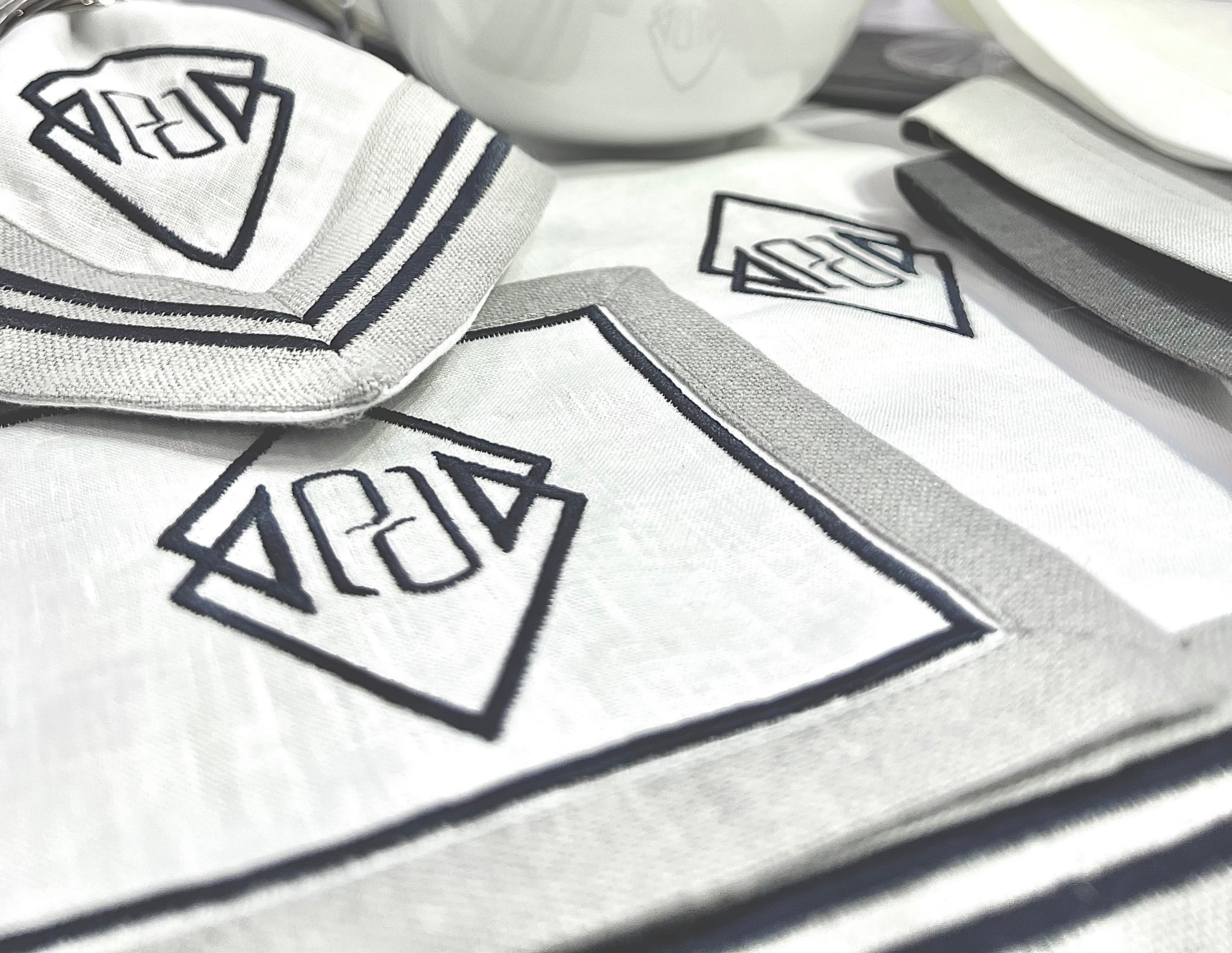 Elevate with embroidery
Personalize your design with custom monogramming.
Add to Your Dining Service
Providing exclusive design and consultancy services to clients around the world.
Schedule a private consultation
Talk with one of our knowledgeable and dedicated team members to get started today.