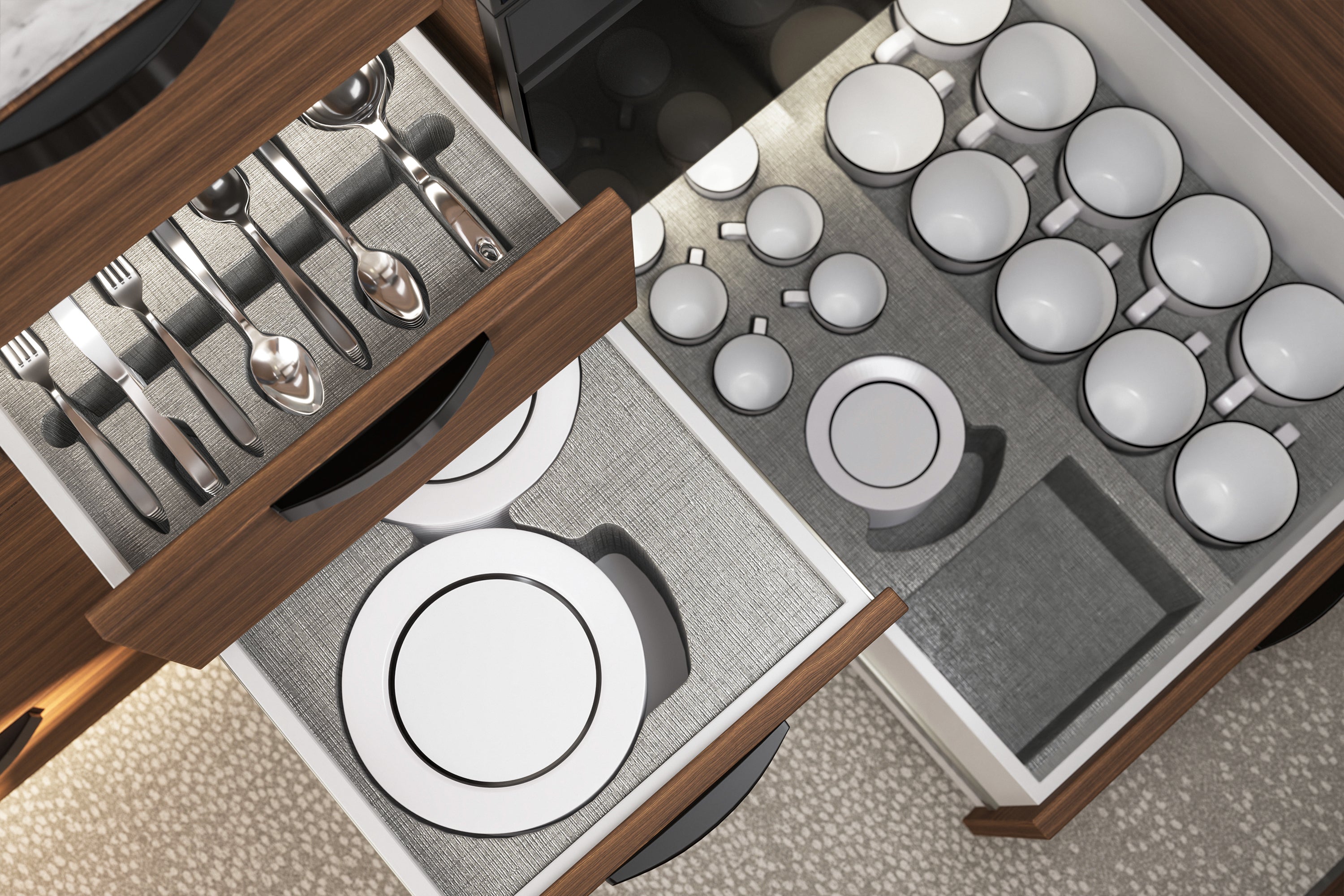 Containment Solutions
Beautiful, organized drawers with everything in the right place.
Custom-Made Galley Inserts: Ensuring Security, Order, and Efficiency
Beautiful, organized, galley drawers with everything in the right place. Our galley organizers achieve that and so much more. Crafted from aircraft grade materials and covered in your color choice of ultra-leather or ultra-suede, your items will fit perfectly, and securely.
Ultra-Leather or Ultra-Suede Material
3D-Scanned to fit your items
Inserts at work
Precision-Perfected
The precision of custom inserts not only keeps items organized but also enhances the galley's overall appeal. Whether you're preparing a gourmet meal or simply reaching for a utensil, this custom insert elevates your experience, making even the smallest of spaces in the aircraft galley a luxurious and efficient environment.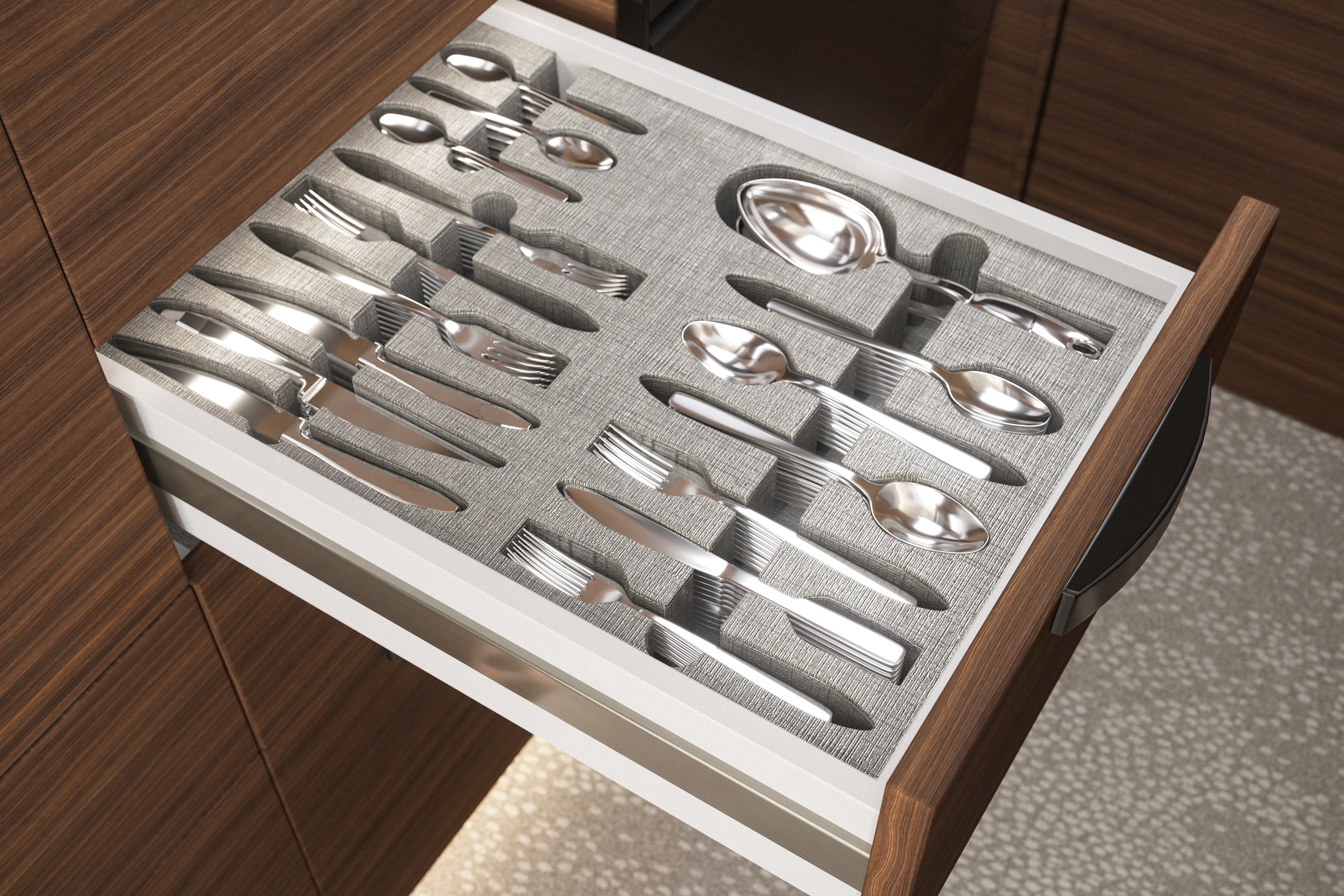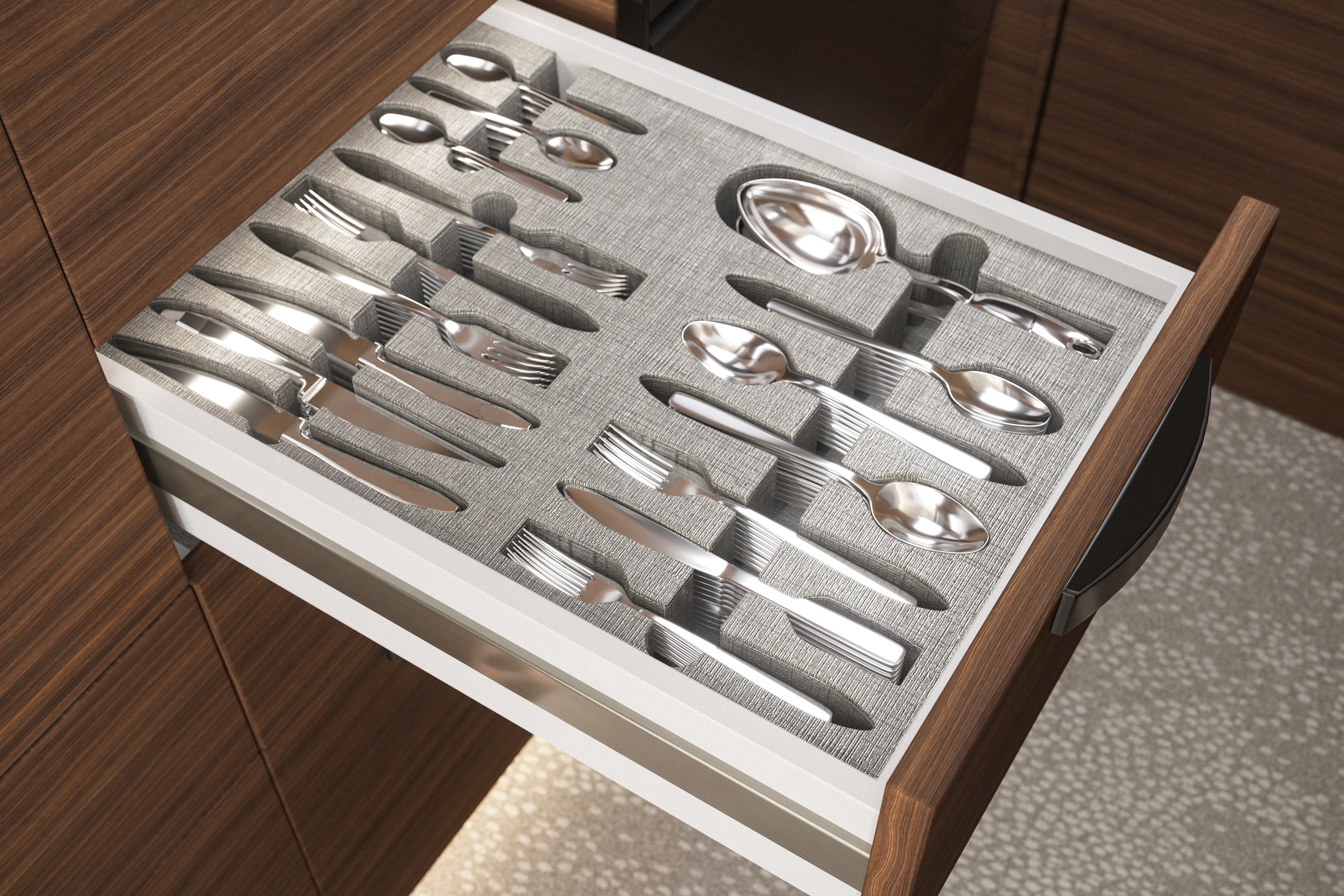 premium materials
Elevating Drawer Design
Drawer inserts embodies sophistication, constructed with premium materials that exude elegance and durability. Its defining feature lies in its adaptability, offering limitless customization. The use of high-quality materials ensures longevity and a luxurious aesthetic.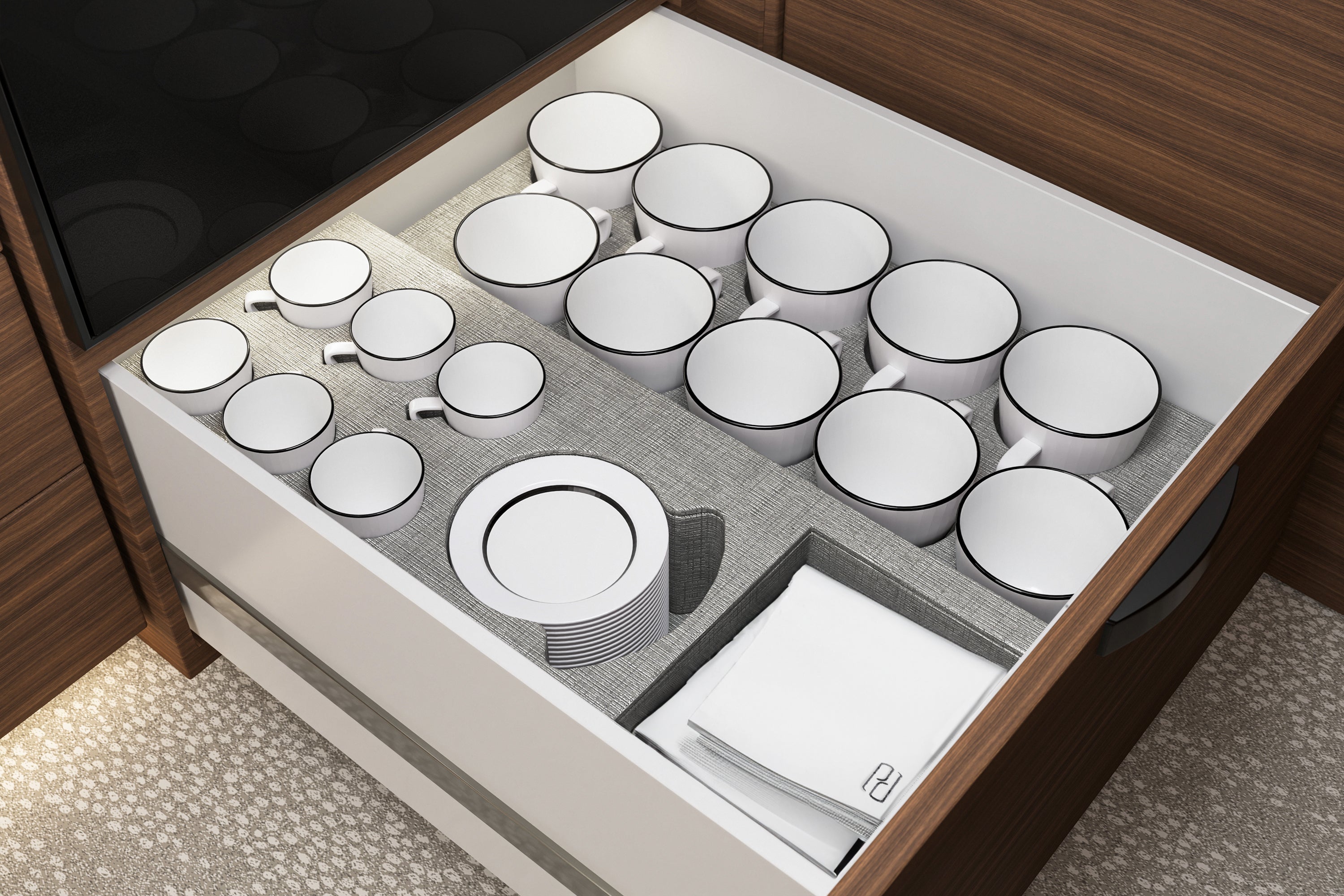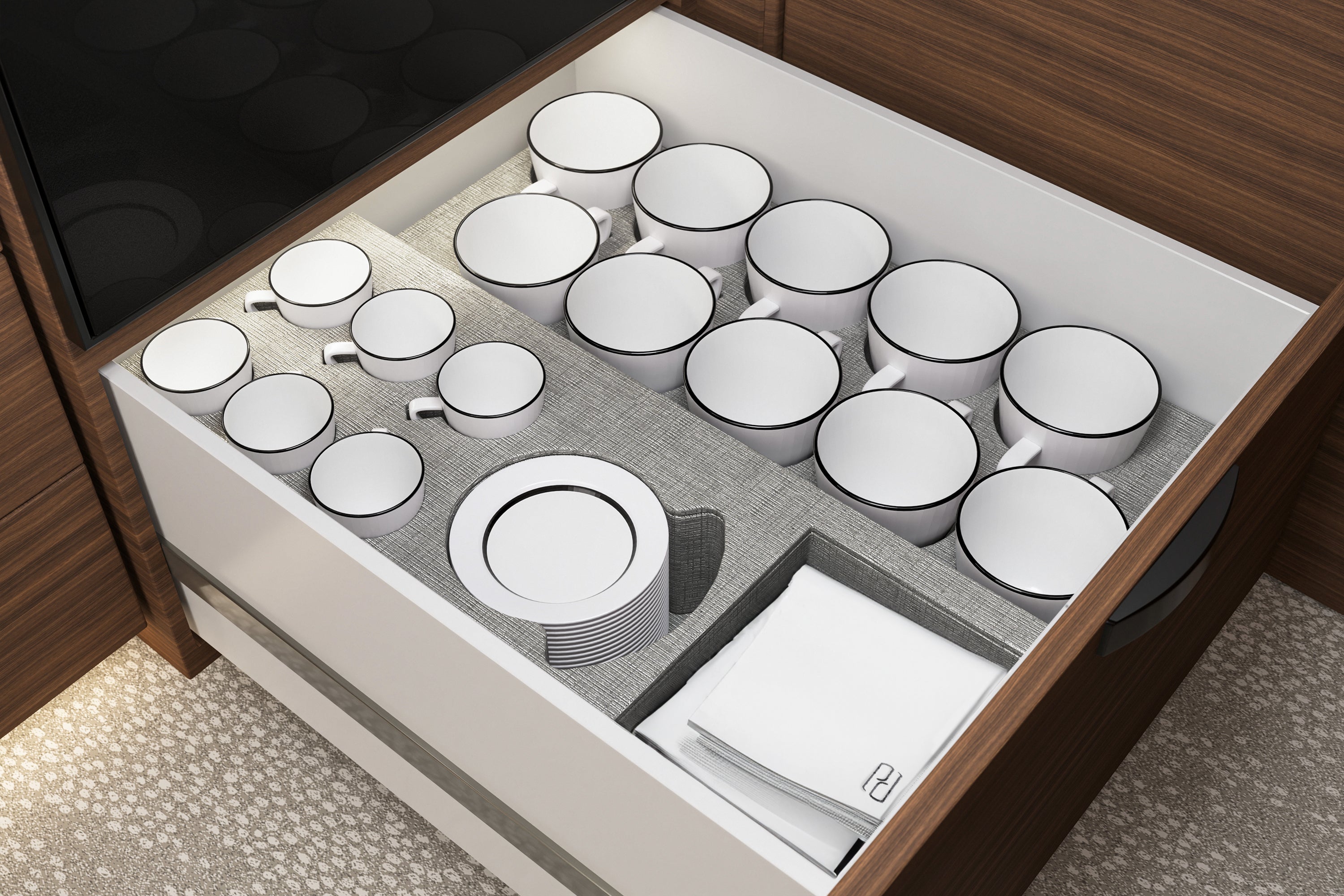 perfectly sized
Tailored Organization
The versatility of these inserts allows for tailored adjustments to accommodate a wide variety of table arrangements, catering to all conceivable culinary tastes and preferences. This aligns seamlessly with specific design requirements, making it an ideal addition to elevate organization.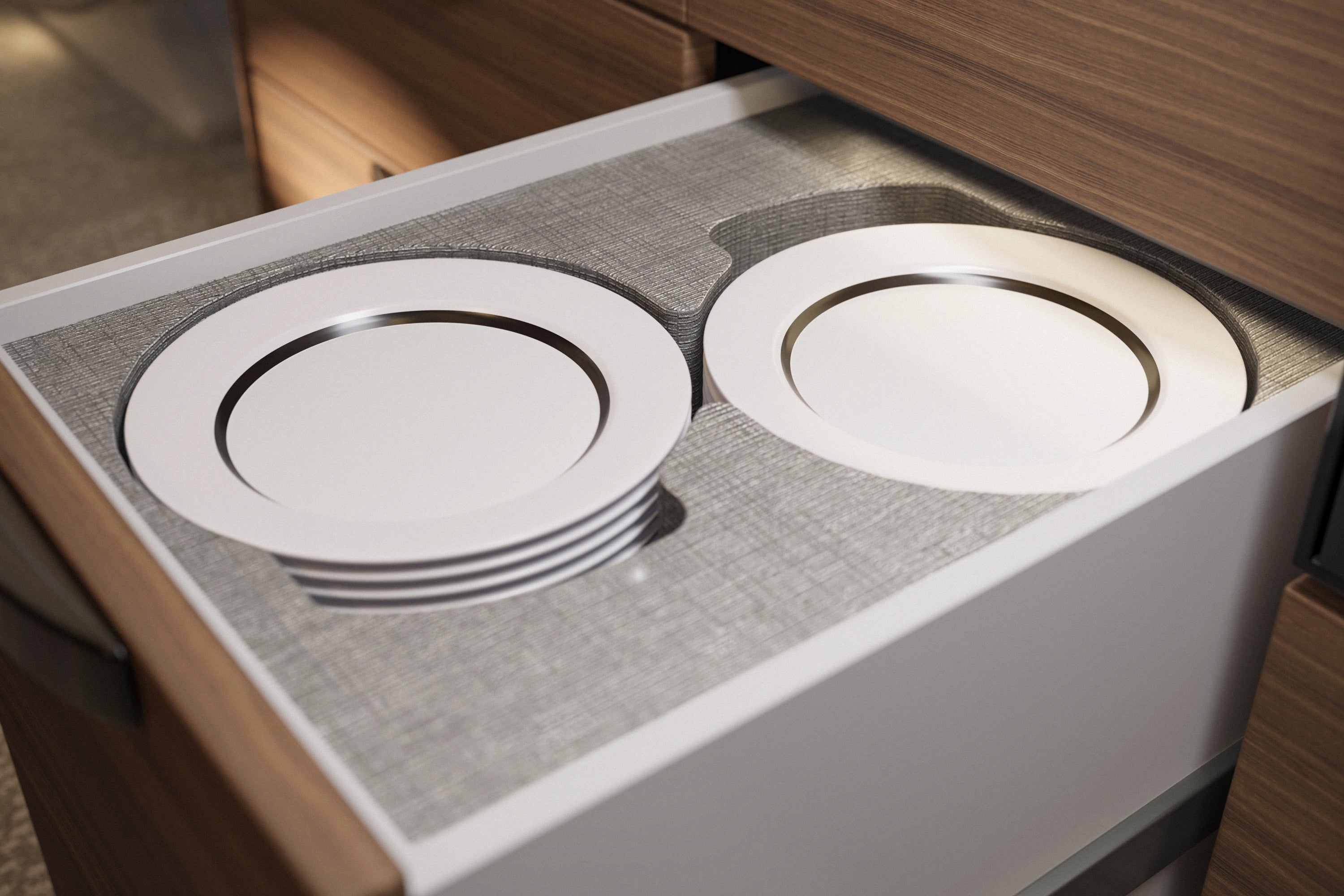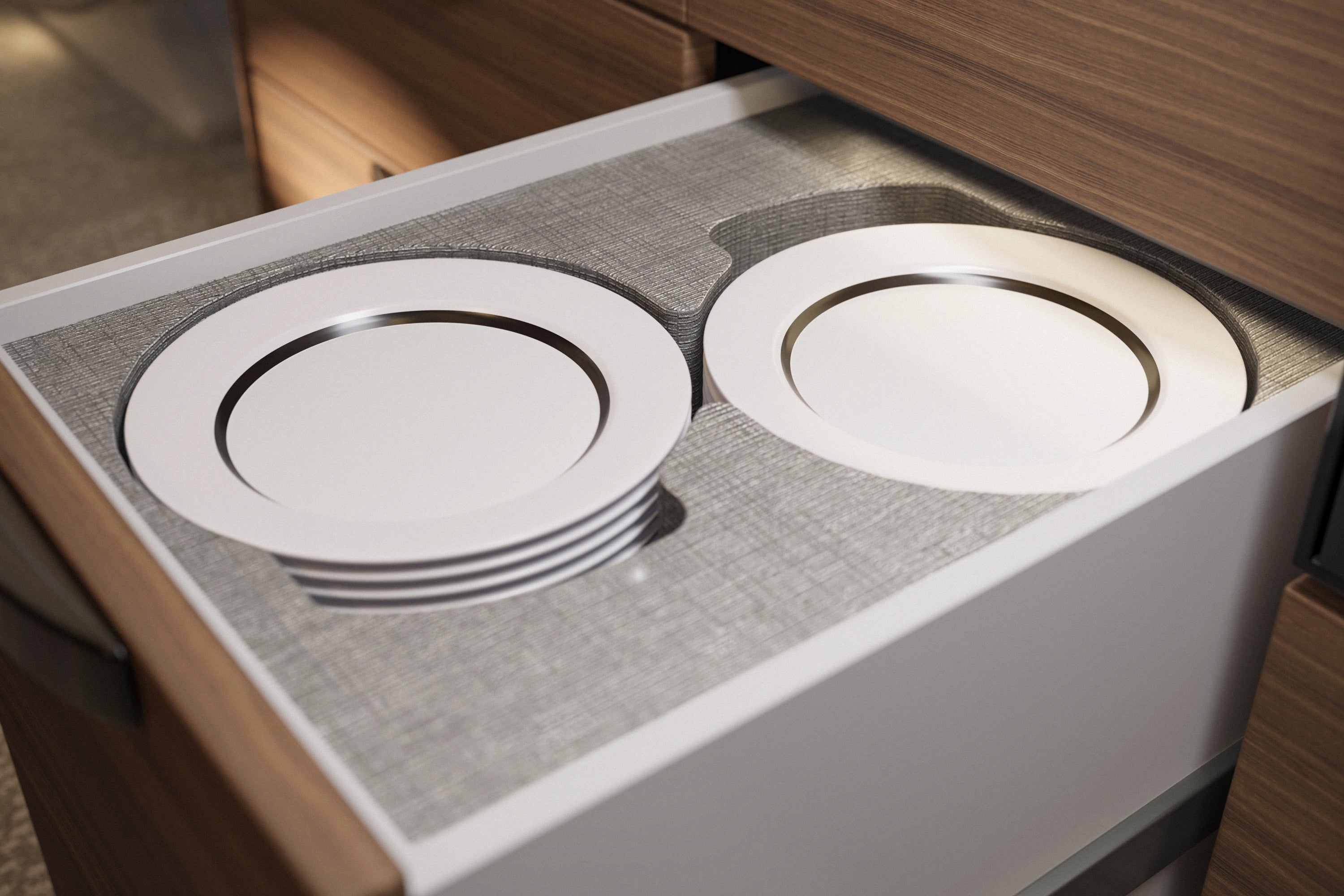 Providing exclusive design and consultancy services to clients around the world.
Schedule a private consultation
Talk with one of our knowledgeable and dedicated team members to get started today.