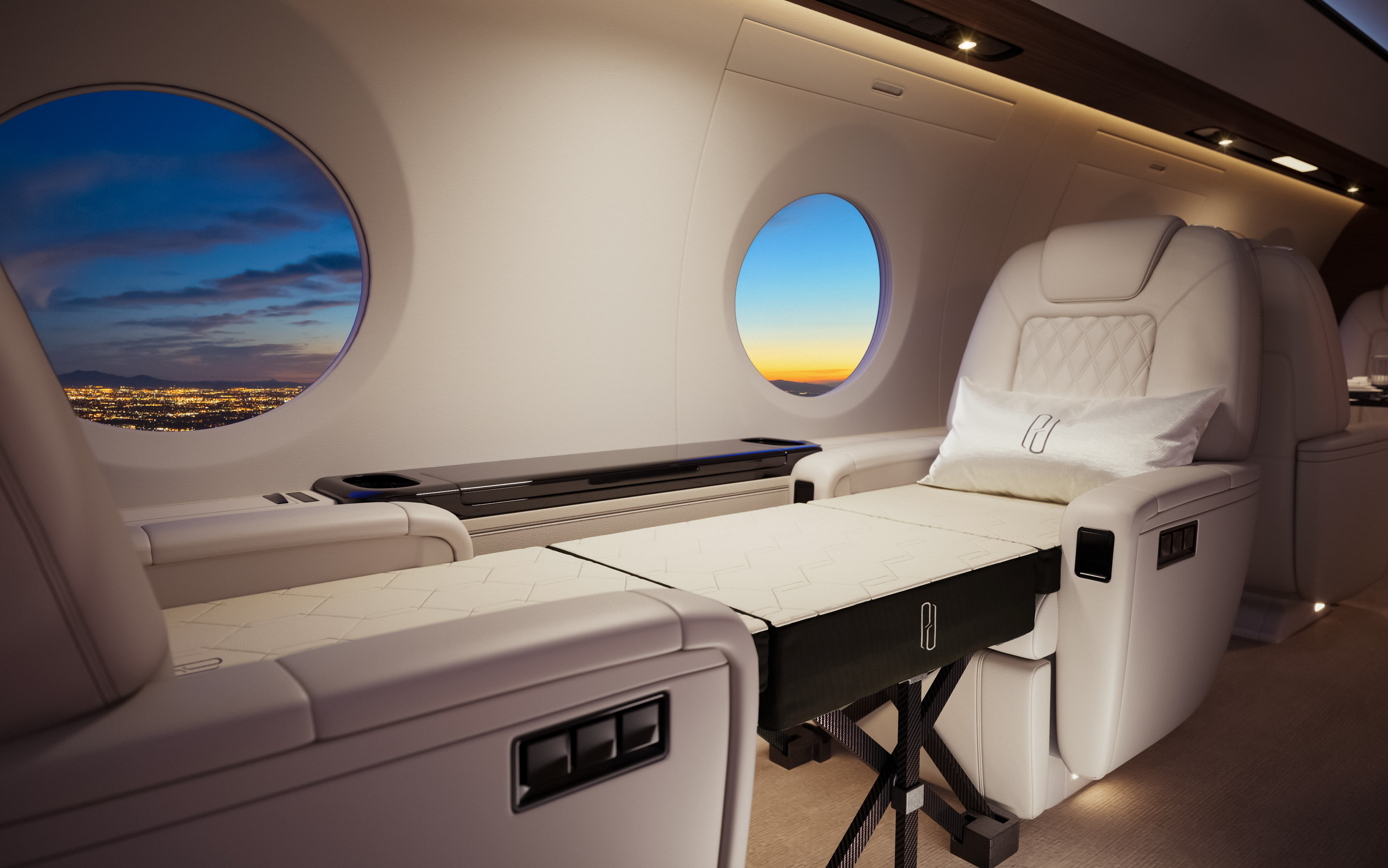 TAILORED SLEEP SOLUTION
FlexFrame Mattress System
The FlexFrame Mattress System is the best option for those seeking a top-quality sleep experience in their private aircraft.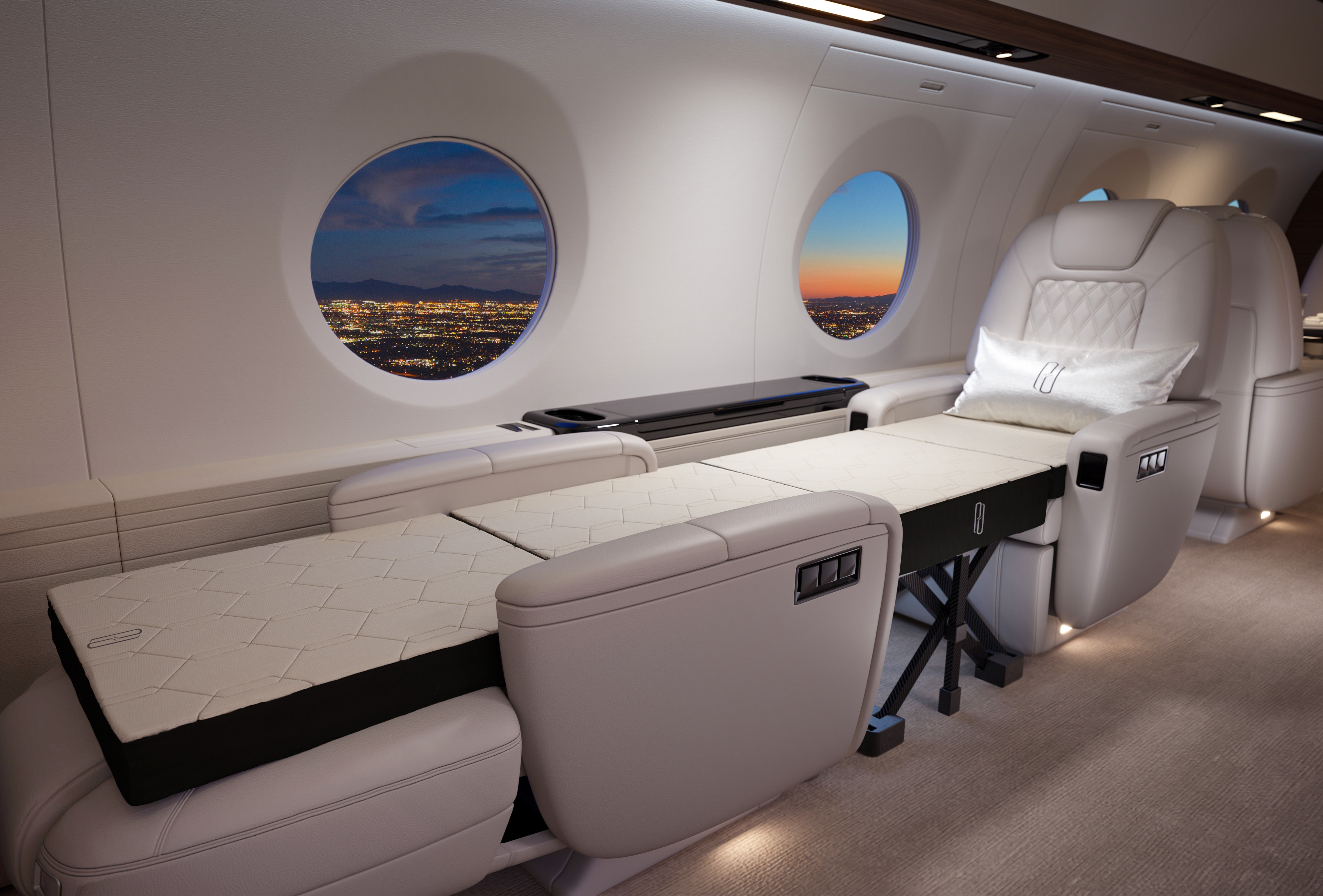 Available to accommodate extra-long mattresses, up to 90 inches
PrimaLux Plus FlexFrame Mattress System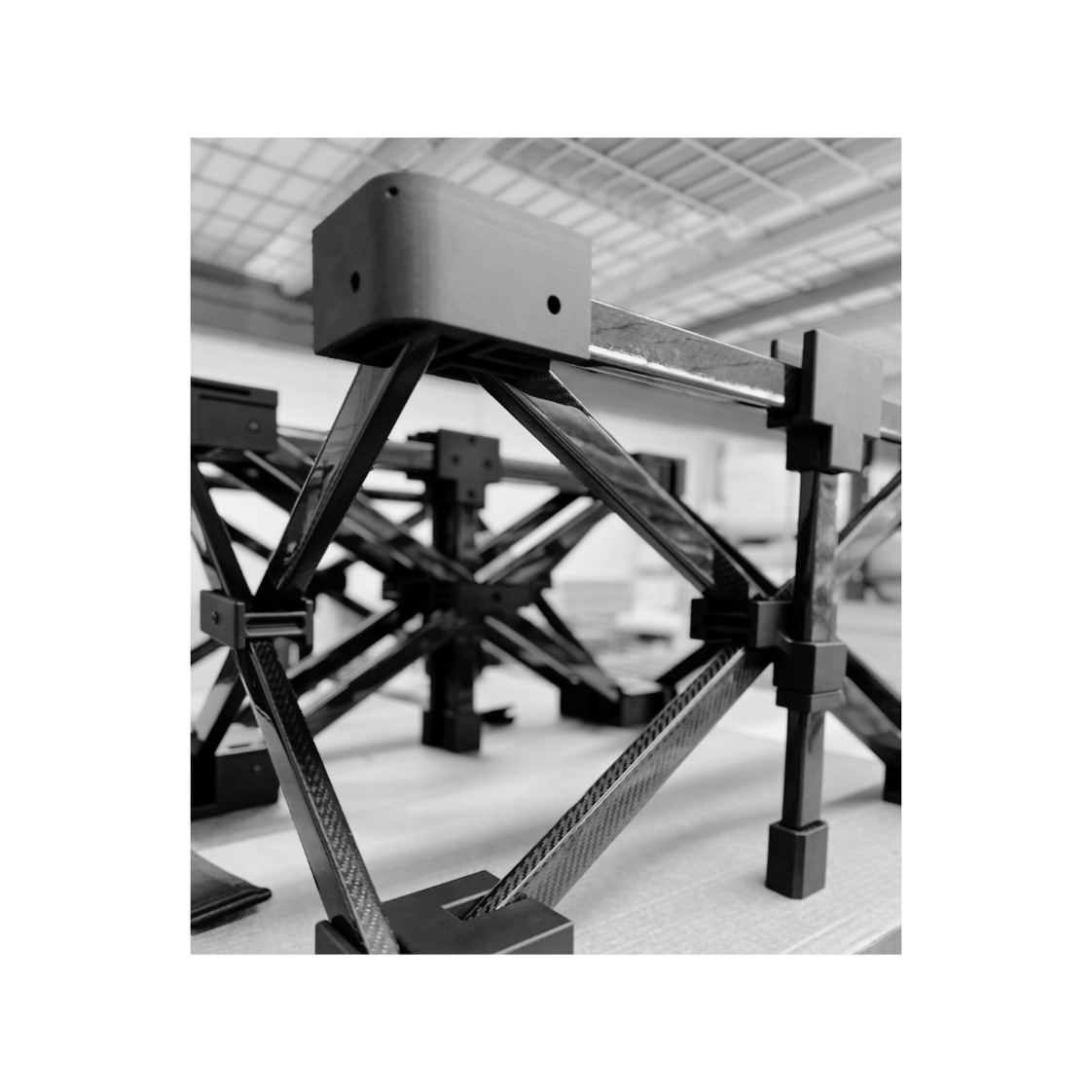 Innovative Design
Our folding design was created with simplicity in mind. Engineered to setup and compress with ease, the lightweight carbon fiber provides sleep support while ensuring a quick and easy deployment and storage.
Ensure passengers sleep in comfort.
The PrimaLux FlexFrame Mattress System features only the highest-quality, consciously-sourced materials and is engineered to deliver the optimal blend of comfort and support.
Custom Designed Frame

Ensuring the FlexFrame fits perfectly between two club seats, providing optimized sleep solution for private aircraft.

FlexFrame Materials

The frame is constructed with specialized carbon fiber materials, offering a combination of strength, durability, and lightweight portability.

PrimaLux FlexFrame Mattress

Our custom mattress provides a luxurious sleep surface composed of layered memory foam and available in three comfort levels, allowing passengers to choose their desired firmness for a personal sleep experience.

Set-up with ease

Setting up the FlexFrame from a standing position takes just seconds, ensuring a hassle-free experience for users.

Optimal Support Frame

The FlexFrame is exceptionally sturdy, featuring non-slip feet that keeps it securely in place.
Partnerships
At Primadonna, we proudly serve and partner with the best companies in the aviation business to provide a luxurious, worry-free experience.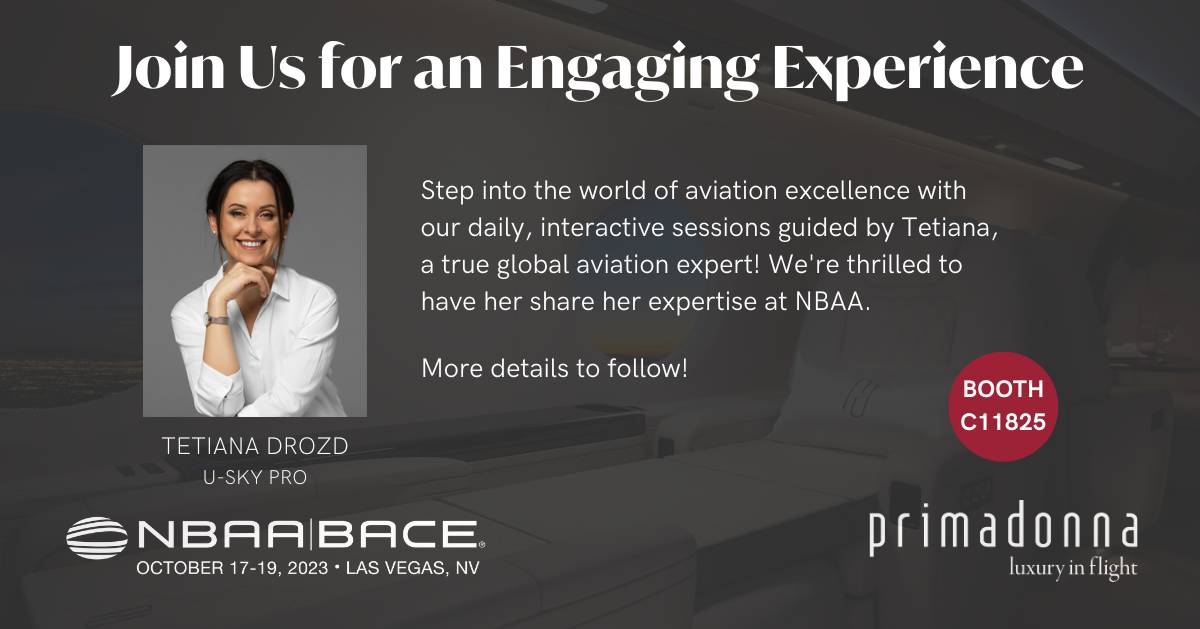 October 12, 2023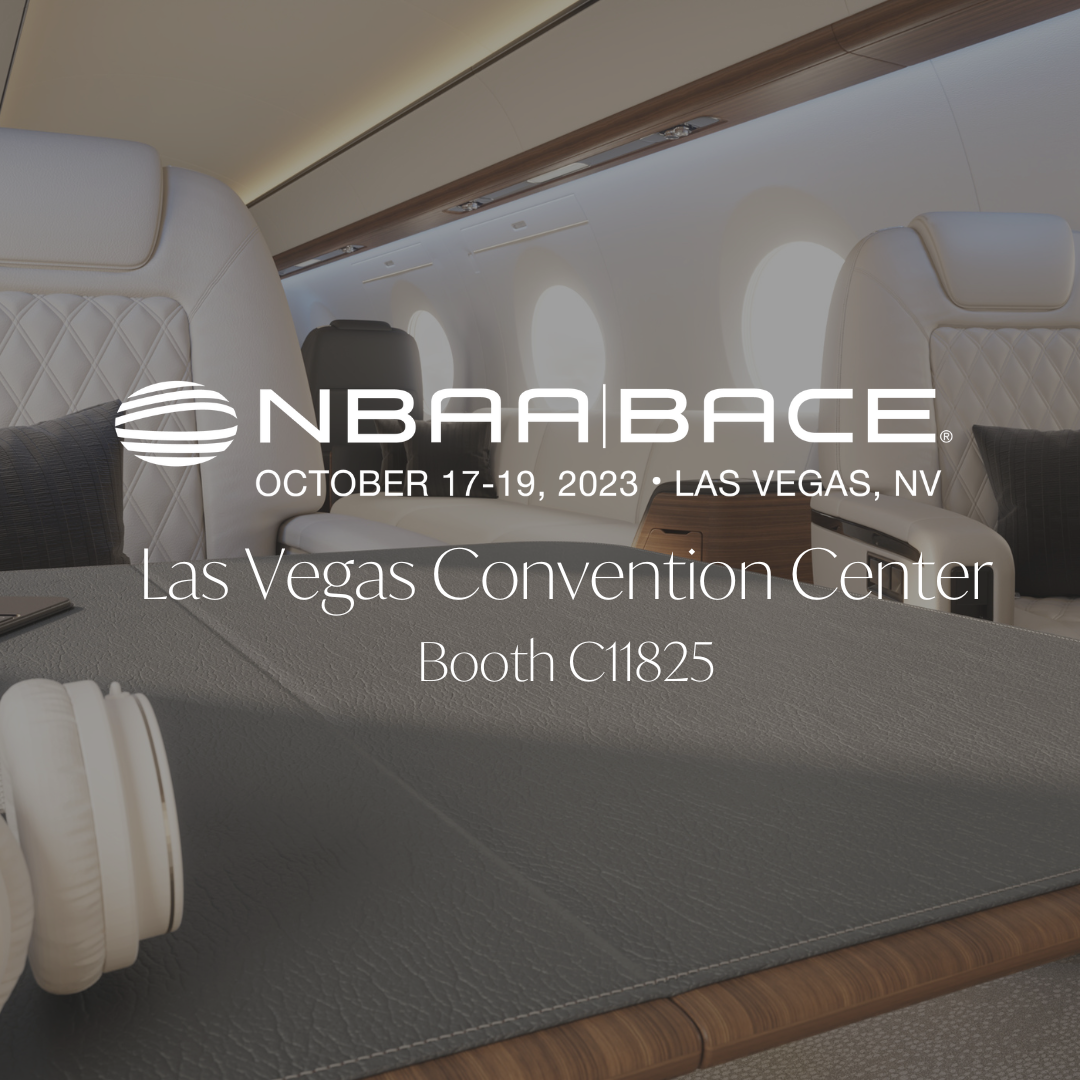 October 09, 2023