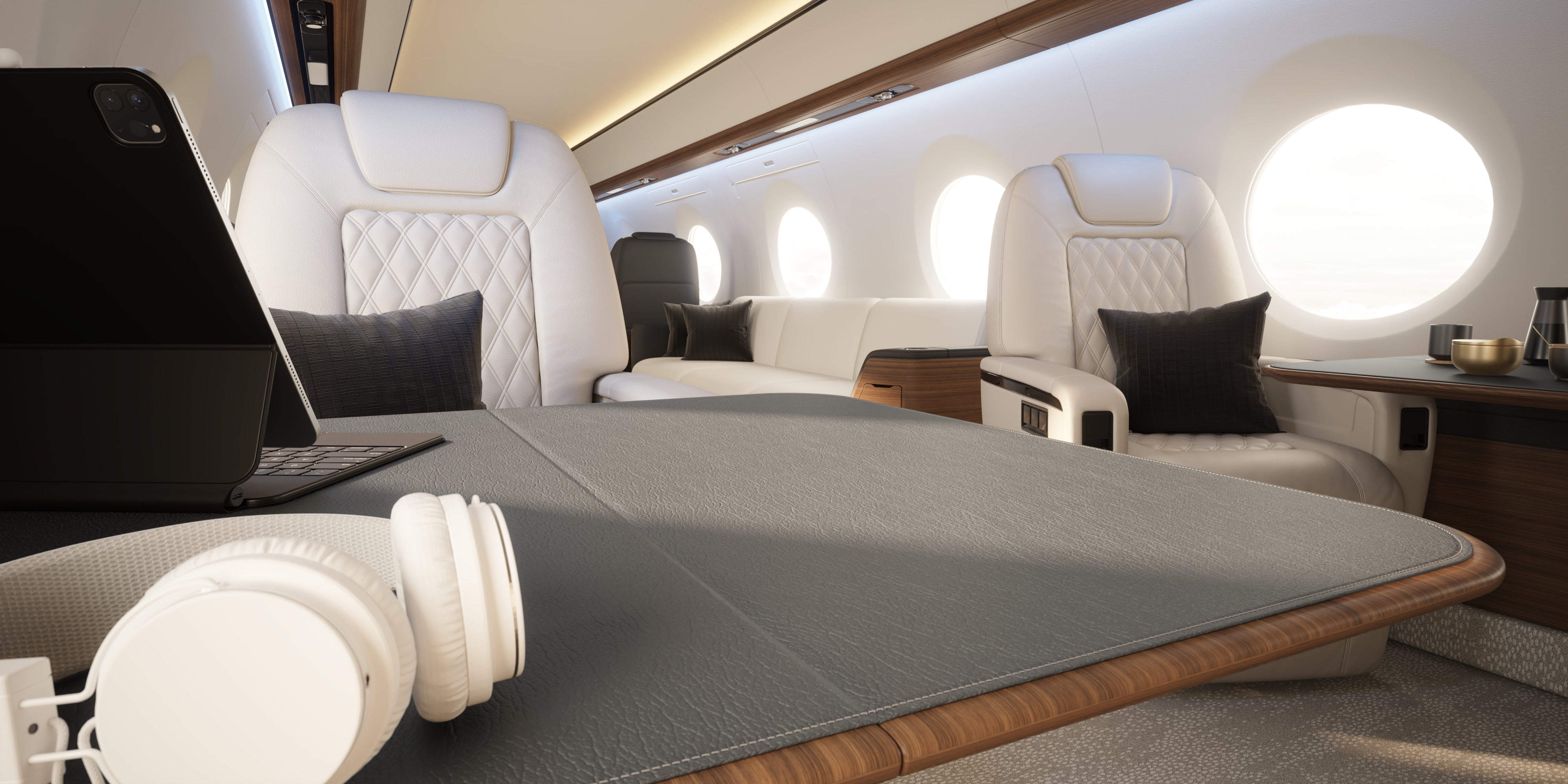 Custom Table Pads
Protect and preserve wood veneer surfaces.
Exqusitely Customized
Enhance both the visual appeal and practical utility of your tables and credenzas by investing in our exquisite custom table pads. Crafted with meticulous attention to detail, our table pads are designed not only to elevate the aesthetics but also to provide superior protection for wood veneer surfaces.
premium materials
Custom Table Pads
Available in a full suite of premium materials, including sumptuous leather, ultra leather, and velvety ultra suede, allowing you to personalize your table pads to match your exact preferences and the interior decor of your aircraft.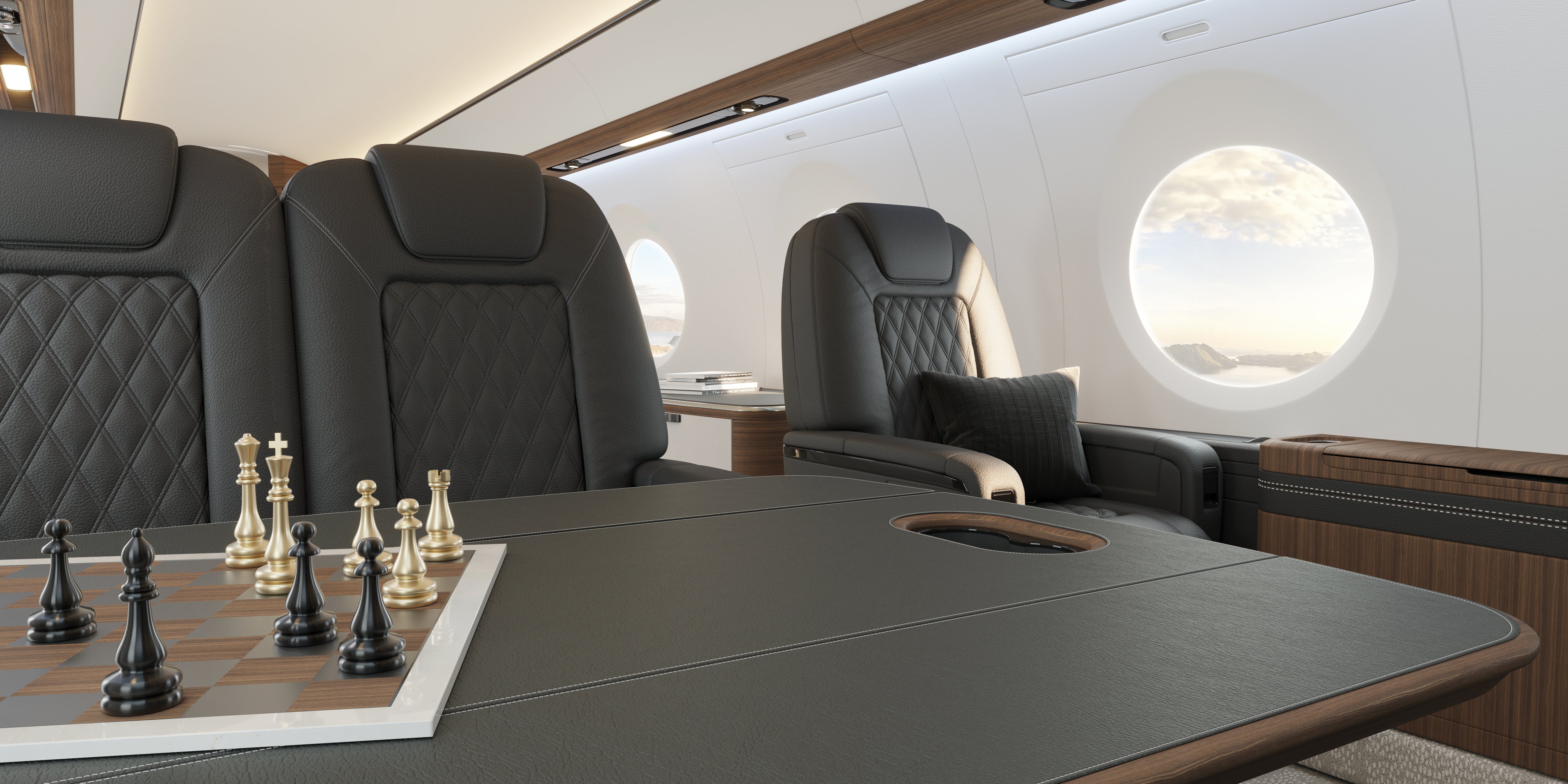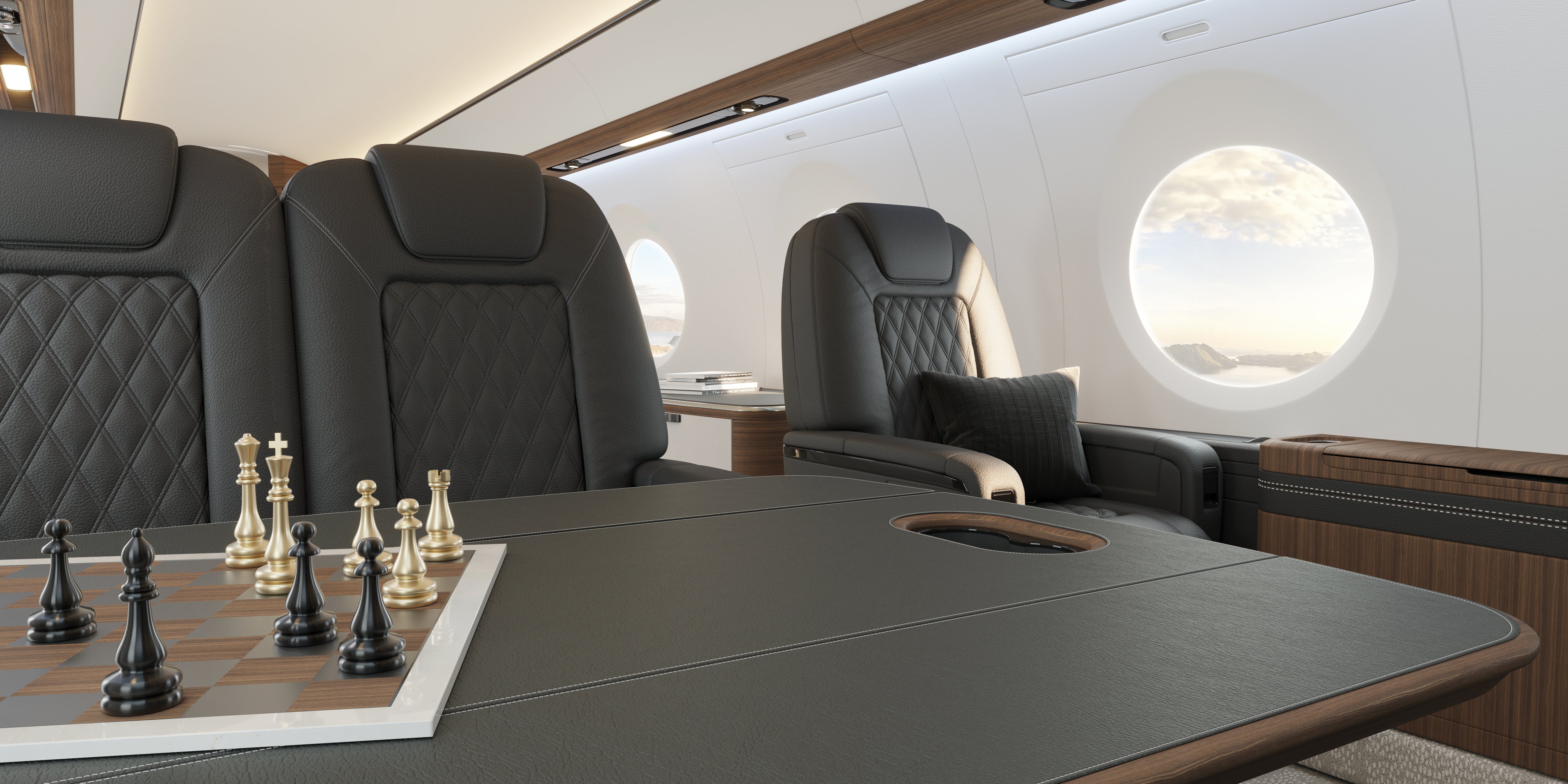 perfectly sized
Tailored Table Pads
Customized for a perfect fit, and designed with practicality in mind, a non-slip backing ensures that items stays securely in place during flight, preventing scratches, accidents and spills. Within our foldable design, a protective storage bag not only safeguards the pad but also offers the option for monogramming, allowing for the inclusion of a tail number for easy identification.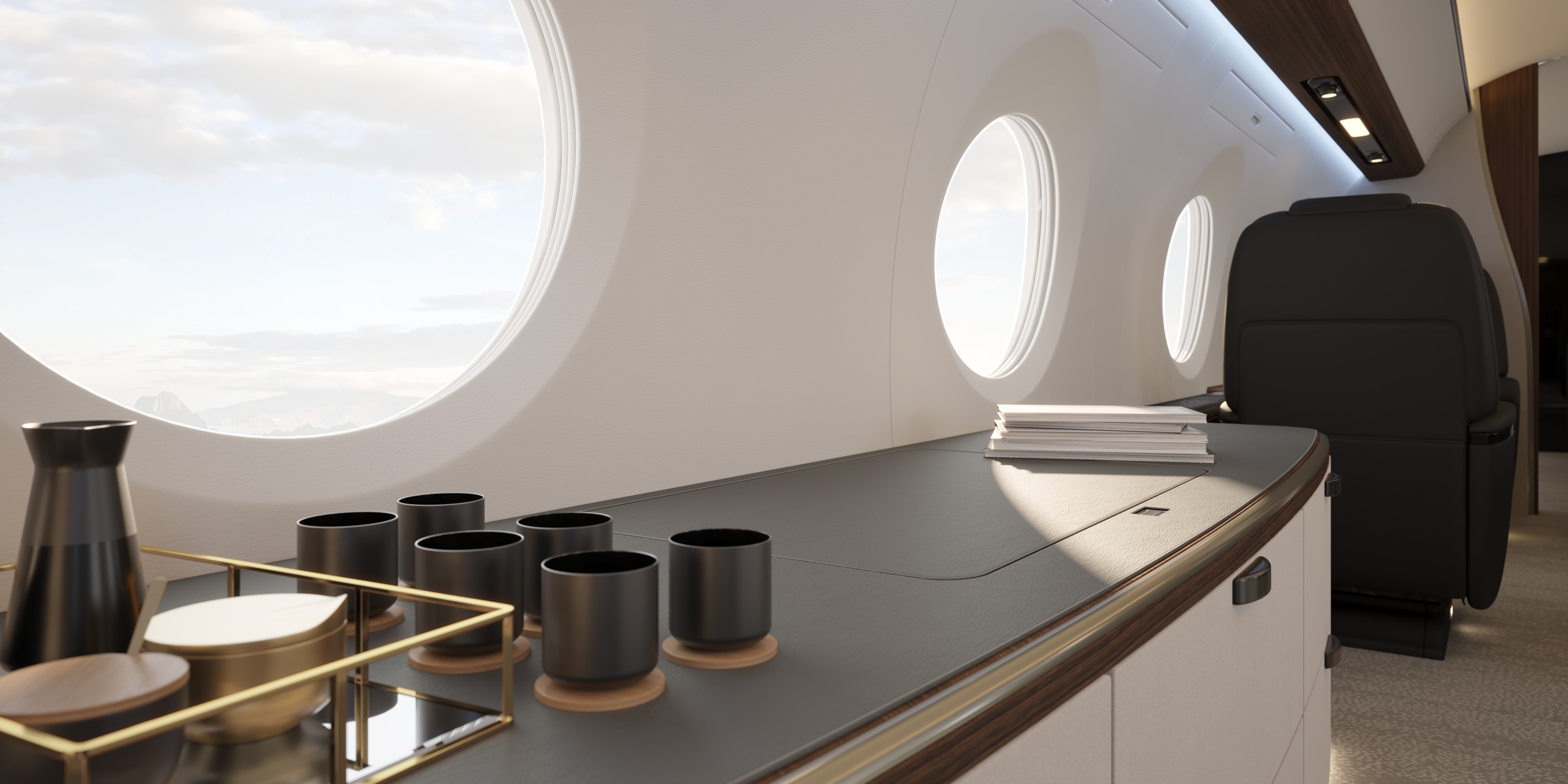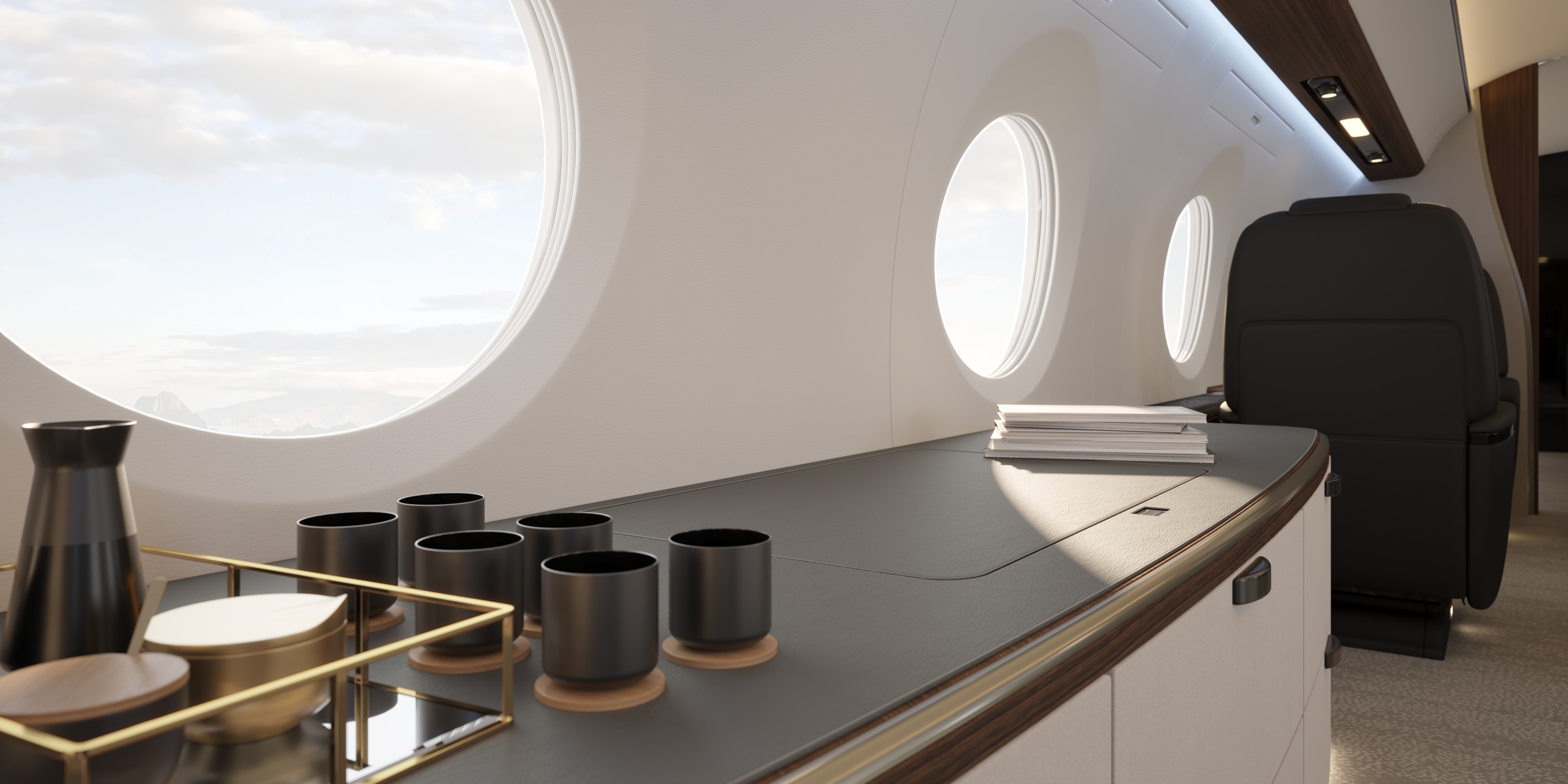 Providing exclusive design and consultancy services to clients around the world.
Schedule a private consultation
Talk with one of our knowledgeable and dedicated team members to get started today.